Daily videos that come from my heart. Thoughts around life, challenges and experiences which may resonate with you so that you have an insight and can grow.
These are recorded live as part of my Facebook group The Inner Wisdom Community.
If you would like to join the Facebook Group, click here.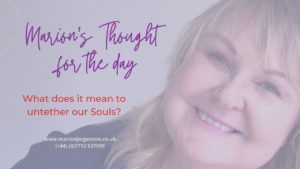 When you can't go to work and have to stay...
Read More
What are you discovering about yourself whilst isolating? We can...
Read More
Moving from a place of anger and frustration to a...
Read More
Many of us have had controlling issues in our life....
Read More
Our garden within us is full of seedlings growing into...
Read More