THOUGHT FOR THE DAY daily videos are my thoughts around issues, challenges and my thoughts around life which I do live as part of my Facebook group
The Inner Wisdom Community
. Join the community. The Group is a fun place for people who enjoy personal growth.
Check out the recordings below. New videos uploaded daily.
What is compassion?  It is a healthy state of mind and allows us to deal with troubled people.  It's a warm feeling that protects us from people who have lost their connection to their inner wisdom.  When we meet people who are stressed, irritated and angry and don't judge, we realise they have lost connection with who they are. It is important for understanding the people outside of us and also for connecting with ourselves.
Other Episodes You Might Enjoy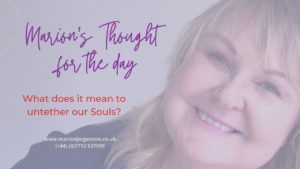 When you can't go to work and have to stay...
Read More